Fulham and Norwich will play against each other in the first round of the English Premier League in a match, which will be important for both teams. Fulham enjoyed their traditional solid performance last year, finishing ninth with equal points with Liverpool. Norwich surprised everyone with finishing with cool 11 points above the relegation zone and thus tackling with the complex of the newcomers in the Premier League who drop out in their first season.
Norwich showed a stable and efficient game scoring 52 goals last season, more than clubs such as Liverpool, Everton and their today's opponent Fulham. Of course, nothing was so bright and wonderful for the canaries and they conceded 66 goals, which gave them the last place among all escaped relegation teams last season. A fact which should not be left unaccounted for in your prediction.
A quick glance at the changes in the odds given by the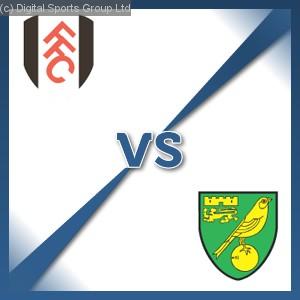 different betting houses shows that in this game preferences go with the hosts. The odds fell from 1.9 in the beginning to 1.8 at the moment in most bookmakers' lists.
My preferences are also for an advantage of Fulham. The club maintained its major player, the star of the last season, Clint Dempsey, who was wanted by Liverpool and Arsenal. All the necessary players were added to strengthen the lines in the team. Martin Jol is a coach who has long experience in the league and knows well what to do to win a match like this one.
What can we say about Norwich in this match? As usual, they will try to gain something from the match with an inspired play and fight for every ball. Grant Holt is a great striker who scored a huge amount of goals last season, but it will be difficult for Norwich to rely solely on him if they want to stay in the Premier League another season.
Victory for Fulham at home with odds of 1.8. This is my prediction for the match, but whether it is right we will find on Saturday night.